Recently I stumbled upon the compelling world of making mandalas from photographs. I've seen and admired mandalas over the years, from wall art to the amazing transitory sand mandalas made by Buddhist monks, but I'd never made one myself.
Although I do meditate from time to time, I'm not a hardcore meditator, and these meditation wheels just seemed way too complicated to make. I never imagined it could be done by manipulating a photograph!
Then I stumbled upon a process that works for me, and whether I meditate on them or just enjoy them as art, I'm mad for mandalas! (Warning: this can be addictive!)
How to create photo mandalas
So how do you transform a photo into a mandala?
The tools of the trade – Pixelmator
I'm working on a Mac using Lightroom, Photoshop Elements, and Pixelmator (free 30 day trial – otherwise $29).  I don't think Pixelmator is out for Windows yet, but it does run on iOS – so an iPad or iPhone will do.
*New Edit*
Subscriber Albert Happel just suggested a free version for Android users – thanks Albert!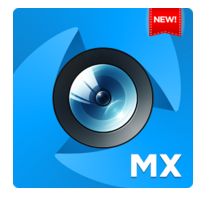 If you are on Android device, user Albert Happel just shared that you can use a free app called "Camera MX" (link to Google Play Store) to  do this as well.
Subscriber Tom Leparskas pointed out that a free Photoshop action for Photoshop users on any platform – thanks Tom!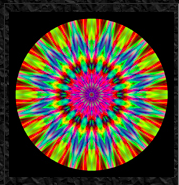 You can get the Photoshop action on the Mike W Photoshop Actions site here.  Scroll down until you see the 'kaleidascope action' set and download it from there.  Since its free I would encourage you to send Mike W a tip by donating at the top of his page if you like it – do your part to support great free products like Mike W's!
Here is a video showing how to install Photoshop actions – for any further questions about this software please email the creator instead of me :)
It's a pretty old school looking site but its a Photoshop Action that can be used with PS2, PS3, PS4, PS5, PS6, and PS CC.  *New Edit Over*
Finding a great starting photo
First I choose a photo. I'm still narrowing down what makes a good photo to make into a mandala. So far I look for the following in a source image:
sharp focus
deep depth of field
texture and contrast
natural colors
no sharpening applied
Composition seems not to be very important. Some of my favourite mandalas have been made from photos that were really "throw-aways".
Lets look at an example
For example, this bedraggled rain-dotted flower (which I nearly threw away)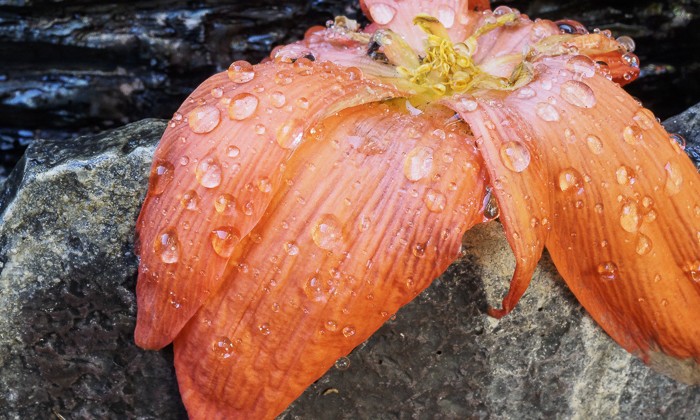 became this beautiful mandala: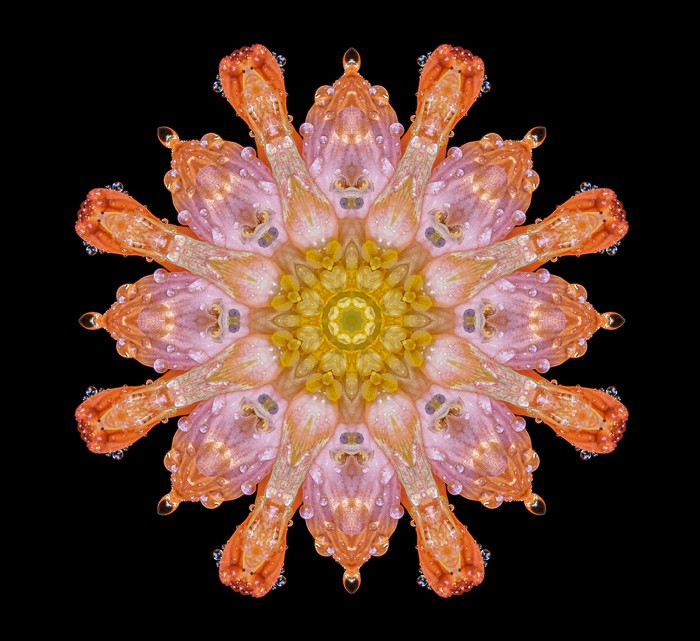 Other photos can work well too!
And while the colors and textures of nature are ideal for mandalas, other shots can work, too. Here's a shot I did of a chair in a coffee shop, and the mandala that resulted: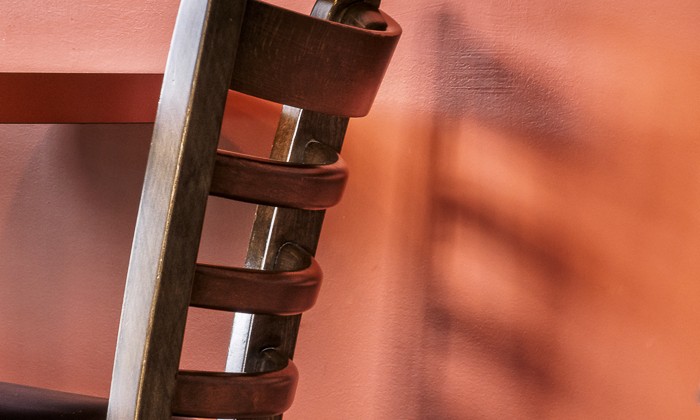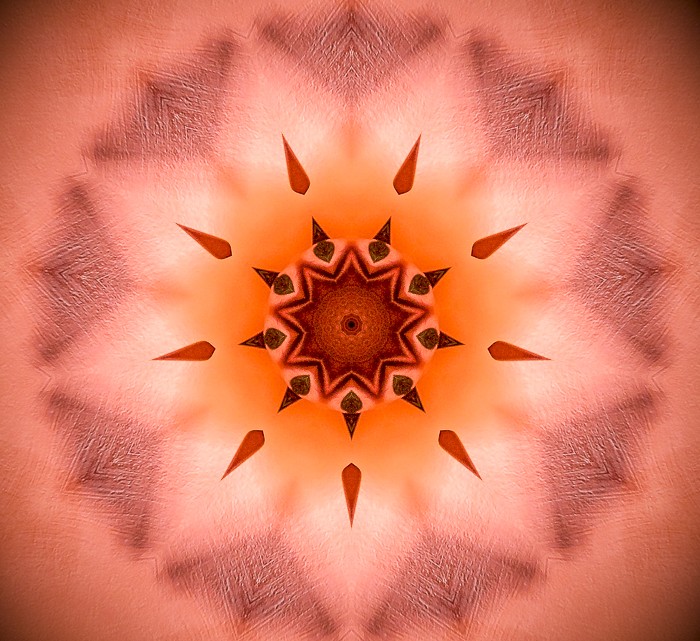 Black backgrounds, or no black backgrounds?
Some of my first mandalas didn't have the black background, and while there's nothing wrong with that, I prefer the mandala floating on a black background in most cases. Here are two mandalas made from the same shot of a saguaro blossom. Below, I'll tell you how to make the black background.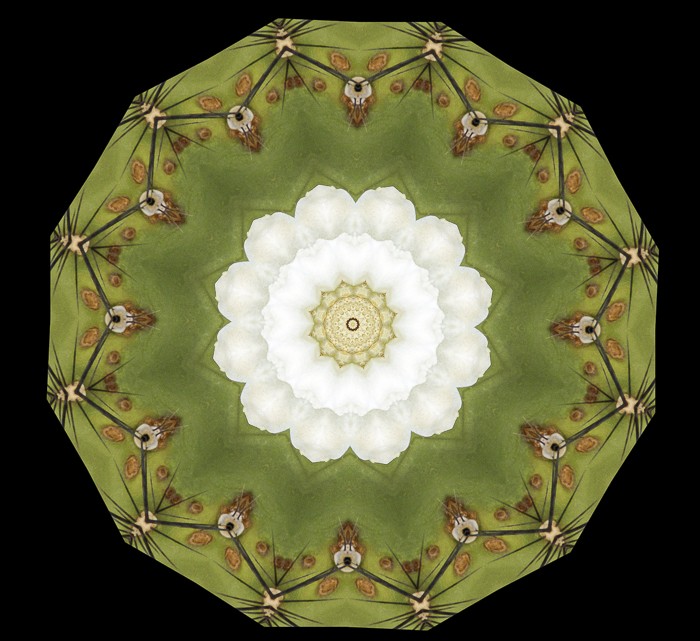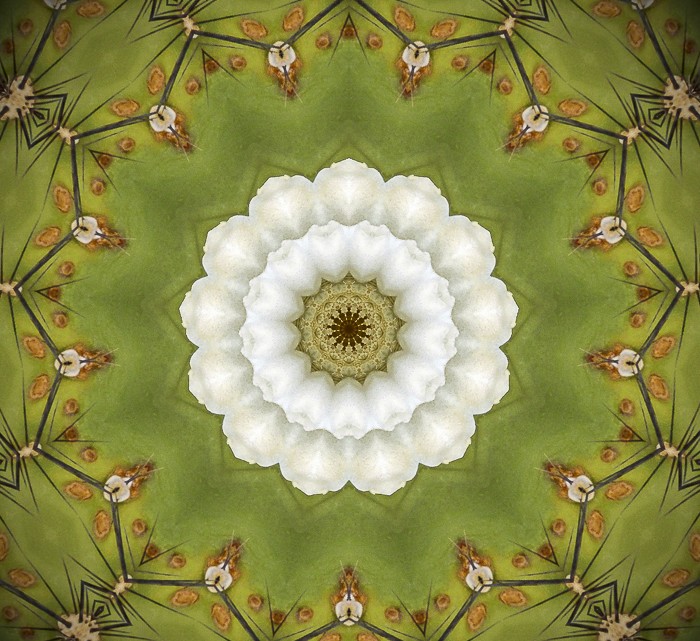 Starting the initial photo editing
I start by opening my source image in Lightroom and adjusting exposure, white and black point, and clarity. Make sure you DON'T apply sharpening at this stage. You can tweak the saturation / vibrance at this stage or later. (And of course, if you do your basic edits in something other than Lightroom that's fine.) Then crop to a square and export as a full size jpg file.
If you want a black or white background, open that file in Photoshop Elements or any program that will let you extend the canvas size. I usually add about 40% or so to the canvas size. If the original is 25 inches wide, I'll expand the canvas to about 33 inches, for example. Then I fill the added canvas with black (or white), and save the image, again as a full size, full quality jpg.
Using Pixelmator
This is where the fun starts. For this next step I use Pixelmator, which is available through the Mac App store. I drag the image with its wide black border into Pixelmator and choose the "Kaleidescope" effect. Right away the image is transformed and if you're really lucky, you may like what first comes up.
There are 2 sliders to play around with, and you can also drag the centre point around. There are literally hundreds of configurations. I generally play around with all the controls until I get an image I really like. Then I click OK on that, and grab the crop tool to crop the resulting canvas to a square.
As mentioned above you can also use the Kaleidoscope photoshop action to accomplish this as well.
If you prefer a mandala without the black or white border, just skip the step where you expand the canvas.
Final photo processing
Okay… you're almost done. The next step is to take the mandala back into Lightroom or whatever program you use for basic edits, and tweak the exposure and white and black points as well as vibrance/saturation. This is also where you would apply sharpening as the last step. Voila… you have a mandala.
Here are a few more for you to enjoy, made from fall leaves, rusty truck doors, flowers, and birds. Have fun!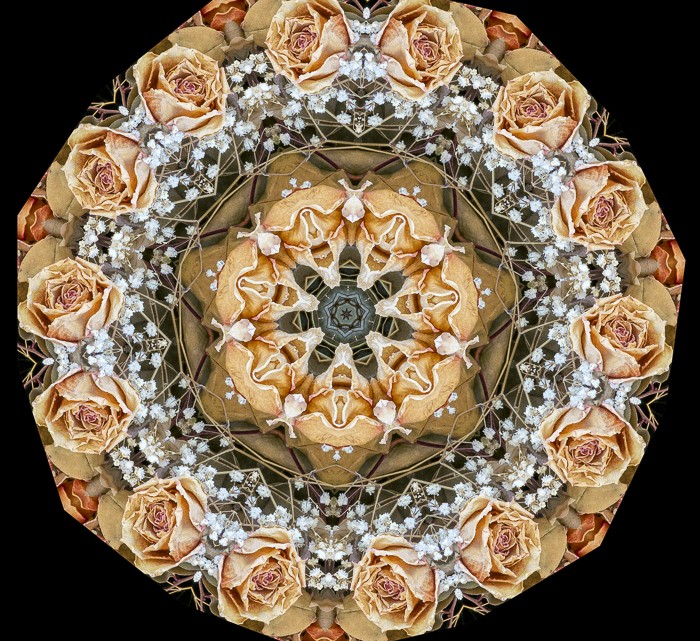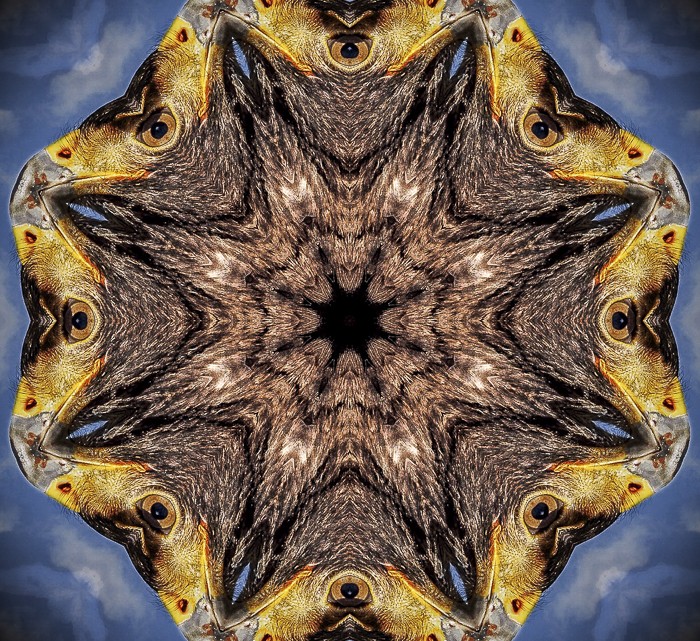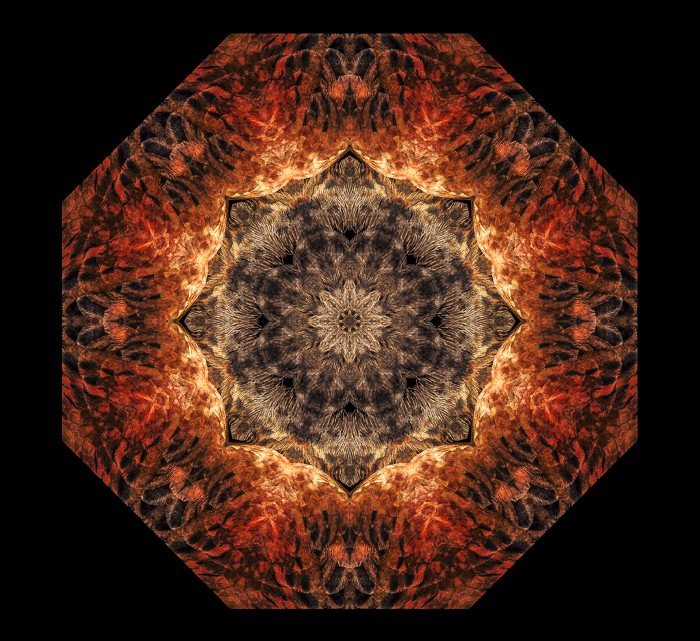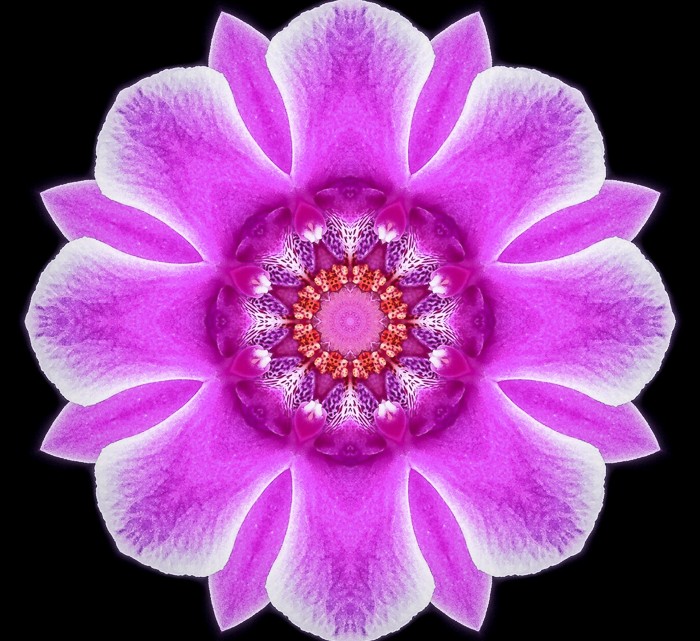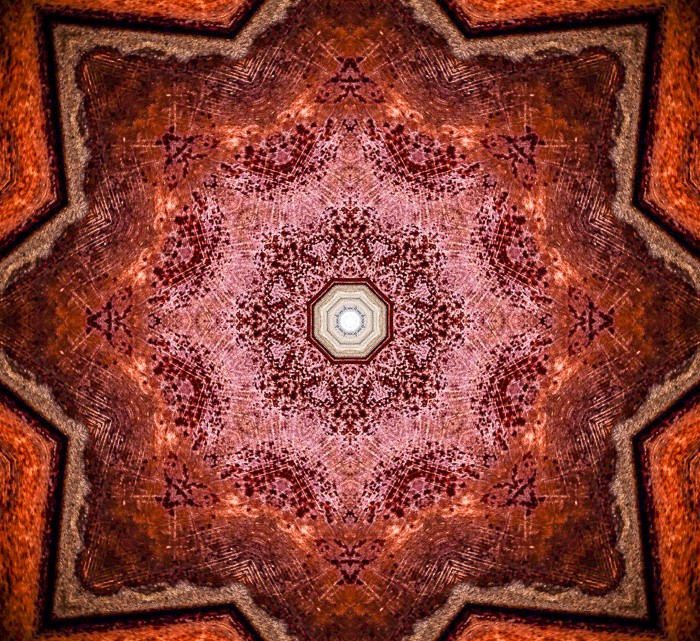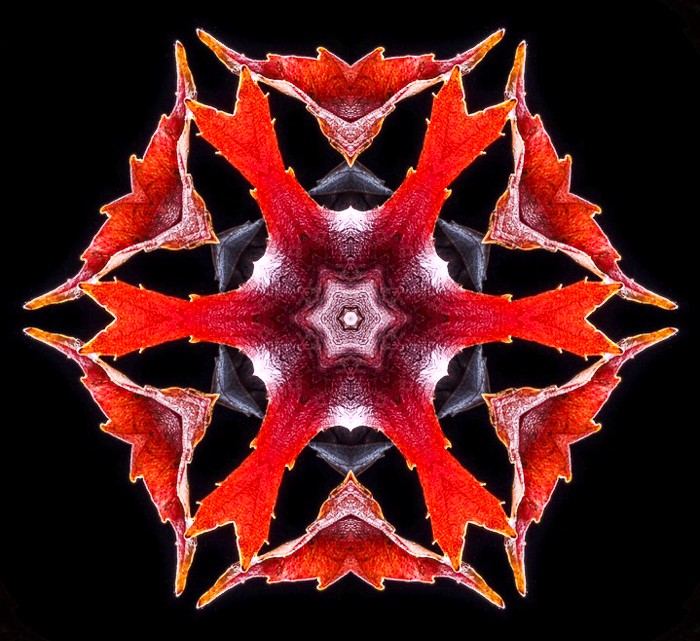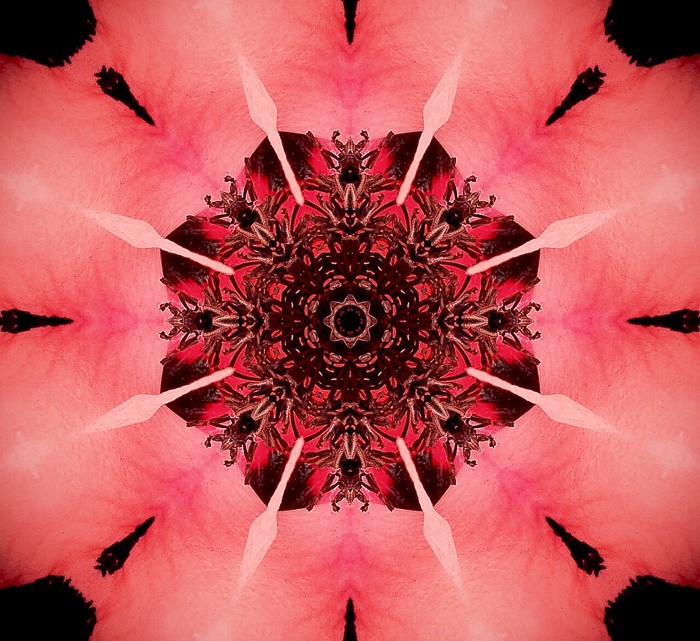 Judy Hancock Holland operates JHHphoto.com on Vancouver Island, BC, Canada. Visit JHHphoto.com or flickr.com/photos/judynanaimo to see more of her mandalas and other work.
All images © Judy Hancock Holland and JHHphoto.com. All rights reserved, used with Judy's permission.