Have you ever left your camera at home on purpose? What about carrying a heavy camera bag all day and finding nothing to photograph? Motivation and ideas sometimes dry up and you can hit a wall where you just can't see anything worth shooting.
When you are in a slump its useful to have a few tricks up your sleeve to give your shooting a jump start.  In this article I am challenging you to take a different photo each day for a week. Keep your eyes peeled for more ideas in future articles.
Monday: Search Flickr
Flickr.com is a great source of inspiration. It contains photographs of almost every possible subject taken by photographers of all abilities. Make a brew sit back and enjoy browsing the images.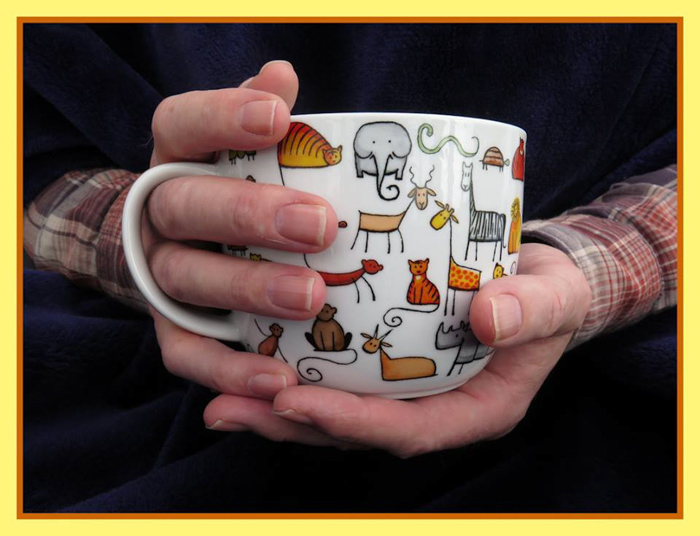 You could start by searching for a place, perhaps your local town or a room in your house. Other searches could be colors, objects or techniques.
A word of warning Flickr can make you feel great about your work or it can make you feel pretty badly about it.  Look at the bad shots and think how you'd improve them look at the good shots and see what you can learn whilst challenging yourself to take better.
Tuesday:  Pick a number
Pick a number between 1 and 10 or ask a friend to choose. Now go and search for shots that contain that number.
It's ok to take this literally and shoot the digits on signs, houses, busses etc. or you could shoot that number of items.
Start indoors then take a walk into town.  I chose the number four and headed out for a walk around the local town.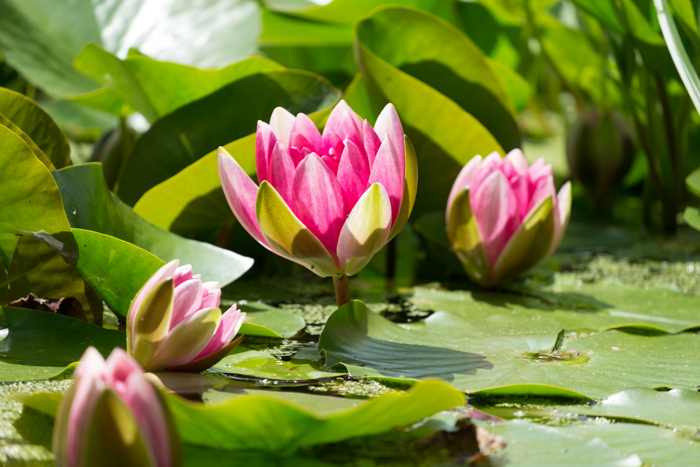 First I spotted a patch of water lilies so chose four to shoot.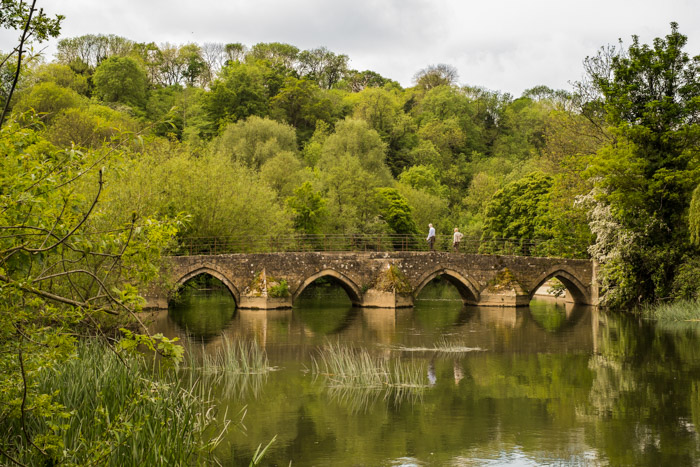 This bridge conveniently had four arches in view so following my theme I raised my camera.
Wednesday: Choose a shape
Just like tip number 2 but this time with a shape.  When you stop and look shapes are created by all sorts of things but equally all sorts of things are built by shape. For example when you think about a bicycle you think about two circles and a bunch of triangles.
It's those building block shapes I want you to look out for.  So pick just one shape and see where you can find it.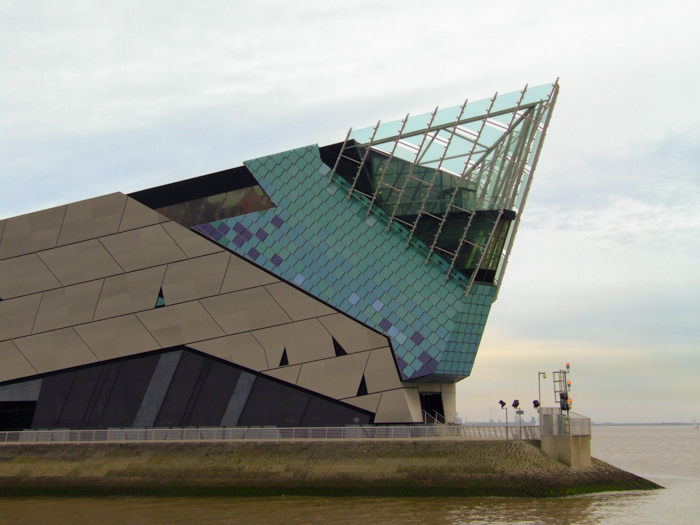 I took this shot of The Deep, am aquarium in Hull, UK whilst out searching for triangles.
Thursday: Hunt for a color
Our lives are full of colors, from clothing to cosmetics, advertising to home decor, nature to man-made, color is everywhere.
Companies use color as part of their branding, seeing that brown truck with a gold logo immediately tells me it's UPS that are delivering down the street.
Pick a color and go out and shoot the first 10 things you see in that color.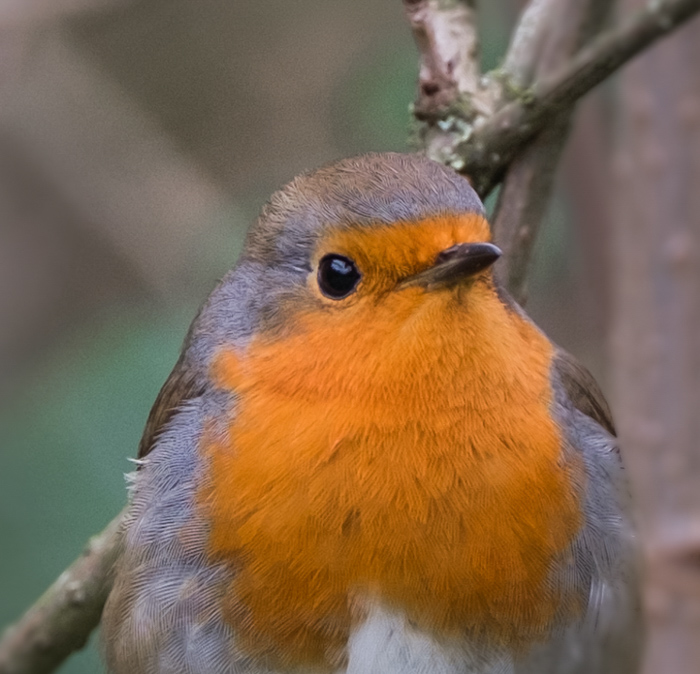 My hunt for red objects found a street sign, a car, butcher shop window and this rather superb robin.
Friday: Don't over think
The usual advice is to take your time when you shoot, today is going to be different. By overthinking you can get stuck in a rut and not actually take any photos. Stand outside your home and start by aiming to take 10 good frames in 20 minutes.
Once you're happy that you're finding good subjects speed yourself up and try for 10 good shots in 10 minutes. By practicing this fast shooting you'll train yourself to spot great photo opportunities quickly. You will also be speeding up your reaction times to grab those 'gone in a moment' shots.
Saturday: Photo shoot for a toy
Taking a toy out of the house sounds a bit childish but toys make great subjects. Once you've posed your toy where you think it needs to be you can step back and really look at the scene.
Think about how to improve the shot, where you're shooting from, the lighting etc. and really work to make it a good frame.
Go for shots you'd expect such as toy trucks on the pavement but also go for narrative shots such as that same truck stuck in some discarded gum.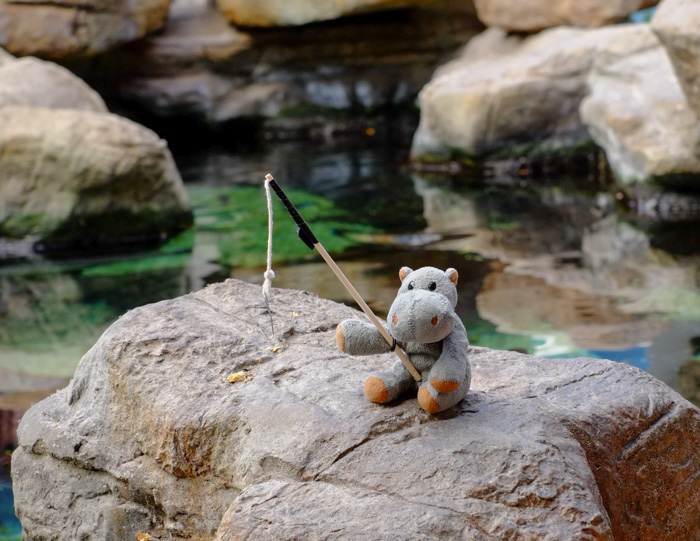 We visit our local aquarium regularly and on this day I just didn't feel like taking a photo so out came Ippo. Inspiration struck and I soon found lots of images I wanted to shoot including some without Ippo.
Sunday: Meet other photographers.
Simply meeting other photographer and watching what they shoot and how they shoot it can open your mind to some great ideas. Start by showing them what you are shooting and why, that way they'll be more likely to do the same for you. Be open and ask for feedback and ideas.
Be brave and join or start a local group for anyone who enjoys photography in your area. Facebook is great for this. A simple post on any community page inviting others to join you will hopefully yield results.

This is my local town page and we have great fun chatting, sharing tips and ideas and meeting for photo walks.
An excellent place to find these type of photo groups is www.meetup.com.  They are just about everywhere and have groups for everything imaginable.
Another idea is to search Flickr for groups in your area to see if you can find one close to home.
Rounding it all up
All these ideas are designed to make you think and look at photography differently as well as get over that block. The important thing to remember is that you're not just shooting because it says so in this article.
You are trying to take great shots so think before you release that shutter. Only take good pictures because you're aiming high, you've read this far so I can tell that you're serious about your photography so let your work do you credit.
What do you do for inspiration? Share your ideas in the comments box to help keep everyone shooting.