A week ago I asked the Hacking Photography Facebook Forum Group what kind of blog post they would like to see and you answered!  Lightroom training, and how to edit portraits were the top two, so I thought I'd create a post on editing portraits in Lightroom.
In the video below I show you how to quickly edit portraits in Lightroom and what to keep an eye out for when starting the edit.
Creating a game plan when starting the edit
Have you ever opened up a portrait in Lightroom and wondered – "What now?"
When I first start editing an image in Lightroom I take a second to create a game plan.  Here is what I look for every time:
1. Composition:
Did I get it right in camera?  Does it need a slight adjustment?  Now is a good time to make sure you like how the photo sits in the frame.
If you don't like it, use the crop tool to switch it up a bit to your liking.
2. Check the highlights:
How do they look?  Are they blown out/overexposed?  An easy way to tell is to take a quick look at your histogram.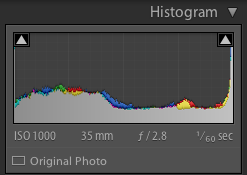 If your histogram in the Develop module in Lightroom is smashing up against the right wall, your highlights are going to be overblown.  Consider dropping the exposure or dropping the highlights slider.
3. Check the shadows:
If you underexposed the image, or if the image has a lot of contrast it could mean you have lost detail in the shadows.  If the histogram pushes to the far left, you probably need to bring up the shadows.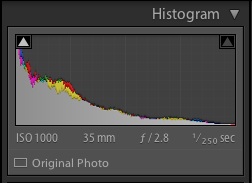 4. Look for vignetting
If you like shooting at big apertures, chances are you could have some vignetting (dark corners) in your image.  Sometimes this can work well to frame the shot, sometimes it is distracting.
If you want to correct the vignetting, you can either do it manually like I did in the video with the graduated filter tool, or you can use the vignetting tools in Lightroom.
If you haven't cropped the photo, you can use the vignetting tool under the 'lens corrections' tab in the develop module under the 'manual' selection.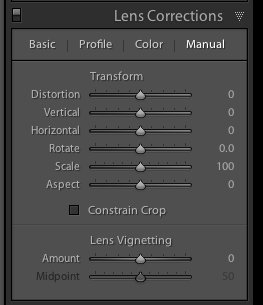 If you have cropped the photo, you will want to use the vignetting tool under the 'effects' tab.  This will apply or remove a vignette after you've cropped the image down.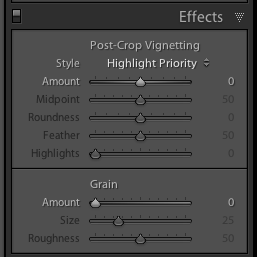 5. Take a look at the skin
How is the subjects skin?  If there are blemishes, you will want to edit those using the spot removal tool like in the video or an adjustment brush (covered in other videos).
6. Noise
Depending on your cameras sensitivity to ISO and the level of ISO you used, there might be some noise in the image.
The amount of noise used in an image is totally a personal preference, but its something to consider when editing your portraits.
If you want to drop the noise, just head to the 'detail' tab, and look for the 'luminance' slider under the 'noise' header.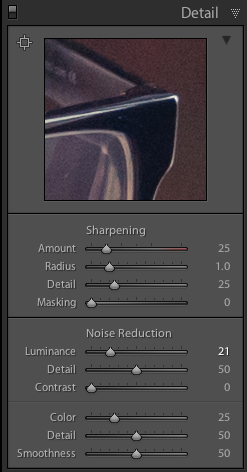 Pull it to the right to smooth out noise, just remember not to go too far or you will loose detail in your photo.
7. Color and hue
What feeling do you want your portrait to convey?  Do you want it to be as true to real life natural colors as possible?
Do you want it to be warm and happy (use warmer color hues)?  Do you want it to be intense, or gloomy (use cooler colors)?  Or do you want to create a vintage vibe (use split toning)?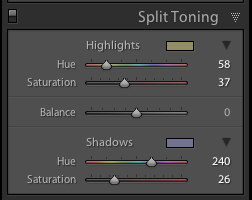 Before/after
So here was the image we got straight out of camera vs a quick edit: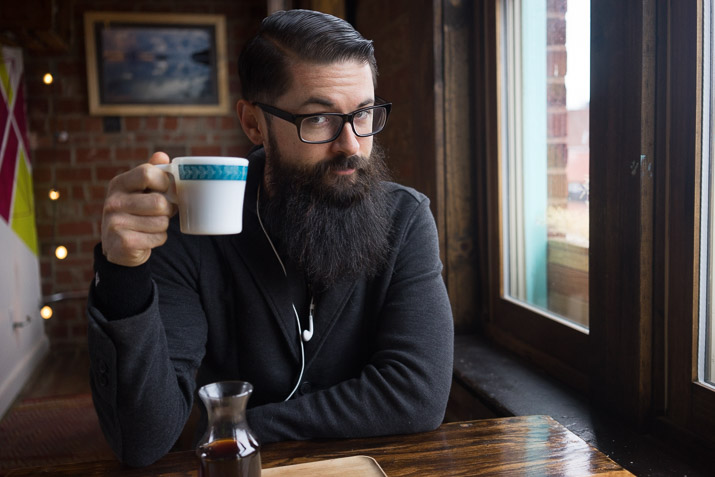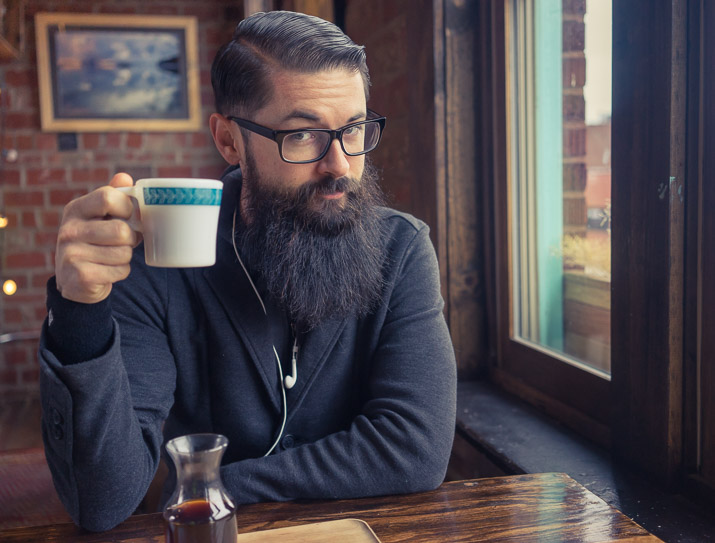 Much better if you ask me!  There are a million ways I could have edited this, but this was a quick illustration on what to look for when editing your portraits in Lightroom.
Click below to download my 12 free Lightroom presets!
If you haven't already – click the image below to download my 12 free Lightroom presets!