Are you stuck for something to buy for a photographer friend?  Do you feel like treating yourself?
Choosing photography gifts for friends and loved ones can be tricky especially as a lot of photography equipment is pricey.
Here are ten items of kit that could be the answer, they all cost under $100 so there's going to be something for every pocket.
1. Lens Cloths ($3 – $5)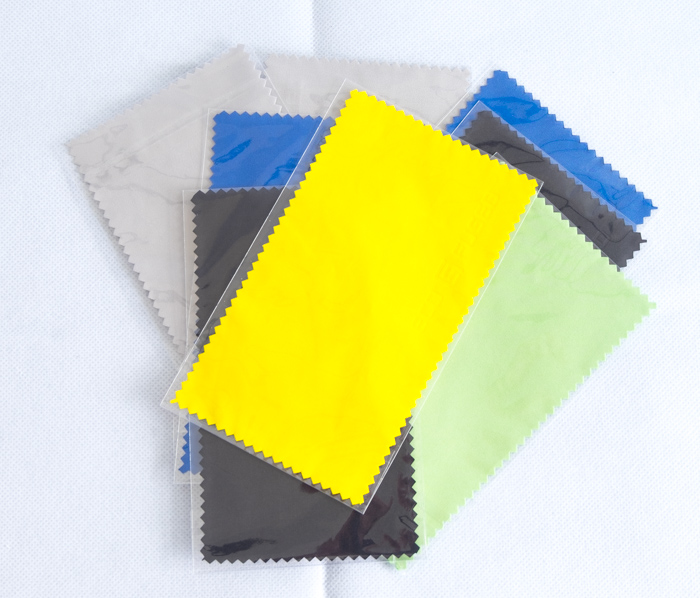 Using your shirt to clean your lens isn't a good idea at all but it's still something that a lot of us do. I agree that sometimes 'anything is better than nothing' but unless you're using something soft and clean enough you risk scratching your lens or making it dirtier than it was to start with.
Lens cloths are cheap and spending just a few dollars can save damaging a thousand dollar lens. There are a lot of options on the market but I favor the style that comes in a pouch with a clip to fasten to my camera bag, such as the Carson Stuff-it.
2. Holga lenses (around $20 – $25)
Some images and photographers are all about the technical details and taking a perfect photo. Other photographers are more creative and take photos all about art and creativity. These lenses are definitely in the second group.
They are not lenses that you should take too seriously.  Holga lenses are for fun, to get creative and try something different.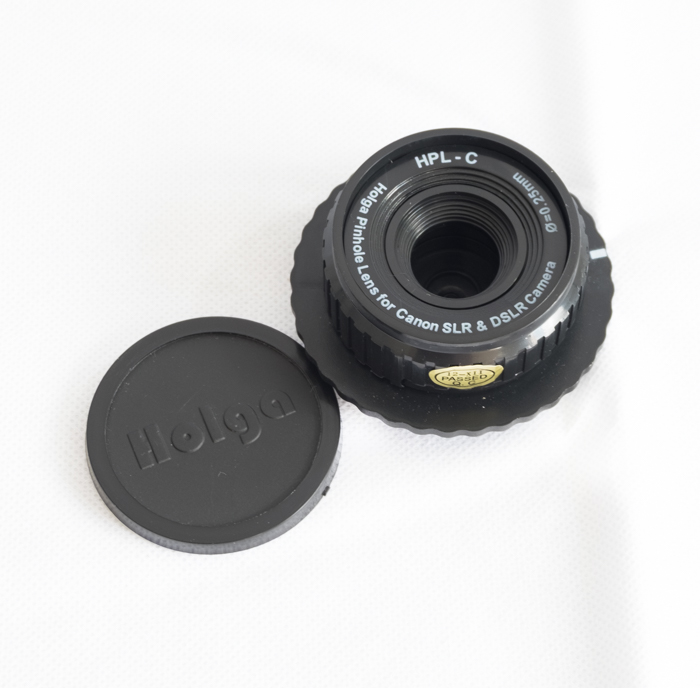 This is my pinhole Holga lens that mimics the earliest method of taking photographs.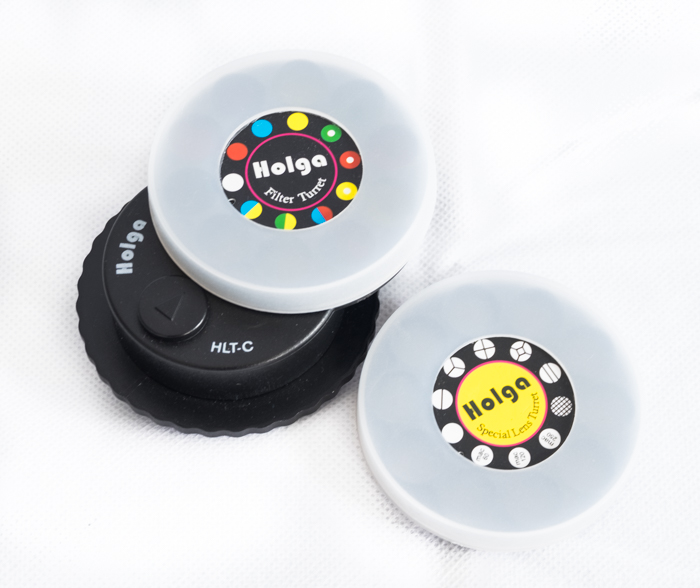 These Holga Turret lenses are great fun. A simple twist of the dial and you can add colored filters in camera or my personal favorite create a kaleidoscope effect by shooting through different prism effects.
3. Small light cube ($25 to start)
If you're going to do product photography then a light cube of some sort is really going to make life easier. The small ones with built in LED lighting are really easy to use because everything is set up for you.
If you want to go bigger then popup cubes come in sizes big enough to stand in although they go beyond the $100 limit I'm sticking to here.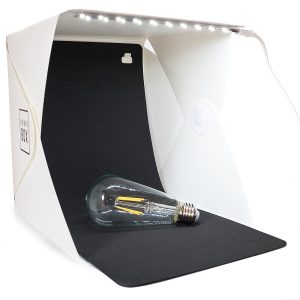 4. A decorative camera strap ($6 – $19)
Cameras come with good straps but they tend to be plain black and functional. A decorative strap gives the photographer a chance to express themselves and personalize their gear. Why not invest in a strap that suits you better than that black one that came with the camera?
There are so many options out there that look and perform so much better than the standard issue.  Choose from different colors, sizes and styles. If a shoulder strap isn't your thing there are plenty of other options.
I use this hand strap for when I'm out and about. The only catch is that they can be a bit bulky and can limit access to controls so do check it'll suit you before you buy one.
5. A flexible, portable tripod ($59.99)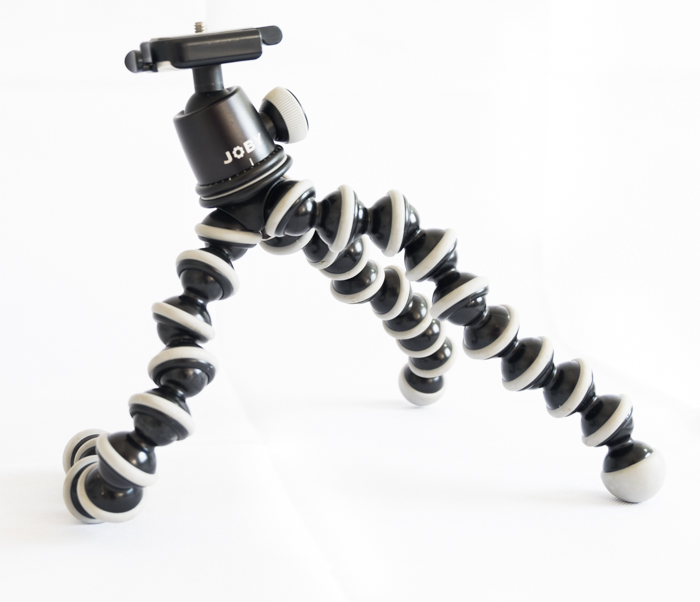 Keeping your camera stable is a priority if you're shooting in low light but sometimes a tripod is just too much effort. Other times the ground is too soft to use one. This is when a flexible, portable tripod is a blessing.
I use a Gorillapod  it will grip pipes, posts, railings and even trees easily.  There are a range of sizes from phone camera to the biggest one being able to cope with a DSLR wearing a mid-range zoom.
6. Walking pole with monopod ($65)
Carrying a heavy bag of gear over uneven ground can unbalance the most sure footed of walkers so a walking pole can come in handy. A combined walking pole and monopod can often work out better than a tripod.
I have a Manfrotto walking pole/monopod and use it far more than I expected. Tripods can be heavy and difficult to carry but a walking pole not only makes walking easier but doubles up as a way to steady your camera.
The disadvantage is that a monopod is not as stable as a tripod, but wedge them against something solid and they can still make a big difference to your shots.
7. Extra lighting ($33)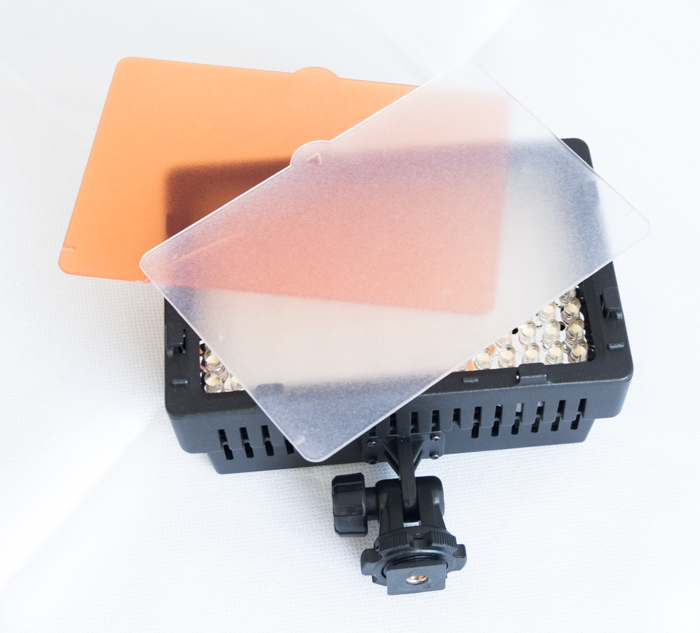 All photographs need light and all photographers like to control it. A lamp or set of lamps like these ones are easy to control both in intensity and color temperature.
The big advantage of an LED light is that it won't create the heat like the traditional continuous studio lighting. This means you can shoot all day and your subject or model won't melt or overheat.
Large panel lights are still expensive but these smaller ones are great and the cost is dropping all the time.
8. An extra Speedlite ($33)
A branded flash can cost you way over $100 and is worth it for the quality and options but there are still some really good budget options. Have a look at this Neewar speedlite  it will work just as well as the expensive option.
In fact the cheaper ones are often simpler to use. They won't do all the fancy stuff that an expensive one will but you can still get great results with them.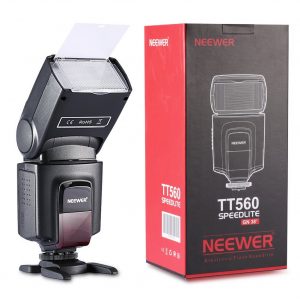 9. Tabletop backdrops ($17)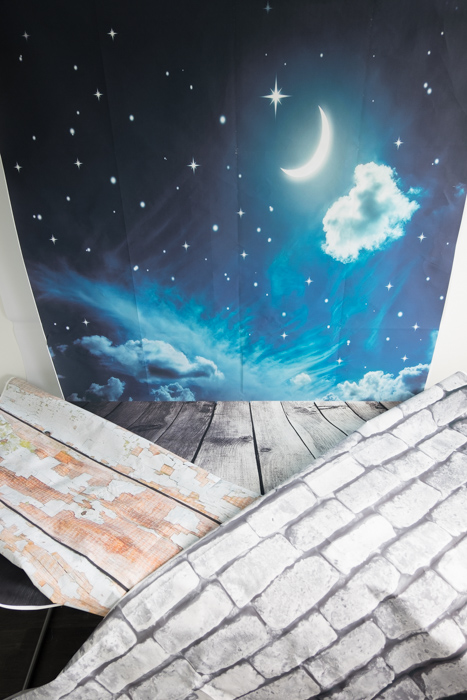 These are great bits of kit and surprisingly cheap. Using a bed sheet or a towel as a backdrop works well enough for some indoor work but if you want to add something extra to your shots then these small, printed backdrops do the trick.
For a long time I avoided them because I thought they'd be cheap junk but since I've bought a few I really enjoy using them for all sorts of subjects. They're fairly robust too to so accidental spills can be cleaned off them as long as you're fairly quick.
10. Clip on phone lenses ($20)
I know a lot of people look down on mobile phone pictures but there quality is getting better all the time. Being able to add an extra lens to your phone will open up far more opportunities to be able to catch great shots on days when you've not taken your camera with you. Lens kits like this one are easy to carry and easy to use as well as not costing a fortune.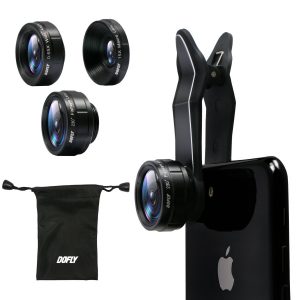 Finishing Up
When you start looking there are plenty of affordable gifts for a photographer friend or yourself. I've shared my top ten budget friendly gifts but could easily have kept writing.
Whilst many of the budget options work perfectly well please don't expect to get a $1000 result from a $20 piece of kit.   Treat yourself, treat a friend and spread the love.